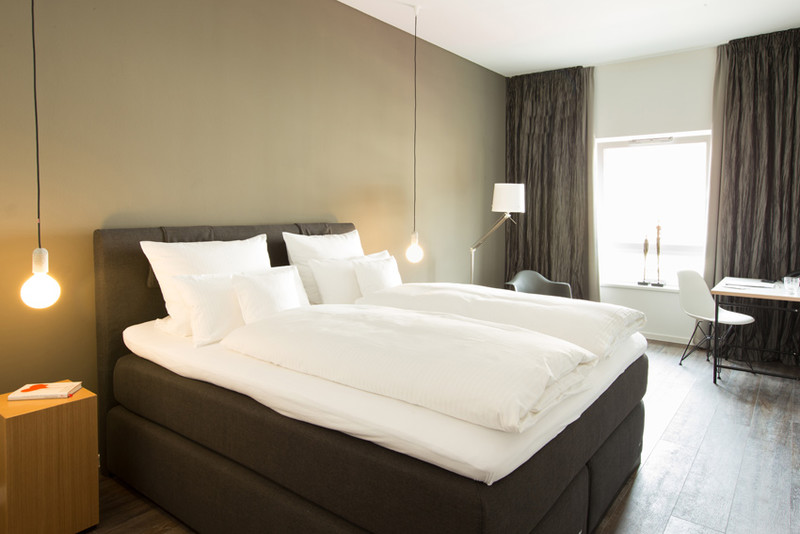 The 4-star Hotel Lindenhof welcomes its guests since June 2013. Here, everything is out of the ordinary for the guest. The 21 air-conditioned rooms are individually and, above all, furnished to a high standard.
From the box-spring bed (1.80 x 2 meters), to the LED TV (42 inches), to the design classics such as Vitra rocking chair and the Eiermann desk – in this feel-good ambience of the rooms, the guest should want for nothing. HDMI, USB and Wlan ensure rapid communication with the outside world. The spacious bathroom also impresses with its first-class equipment, such as the ground-level shower with a large glass front, radio and much more. However, the interaction only becomes perfect with the in-house restaurant AYANA.
In addition to the delicious breakfast, we offer culinary highlights for every taste in our in-house restaurant "Ayana Indian Kitchen". Let us take you on a culinary journey to India. The Ayana Indian Kitchen spoils the guests of the Hotel Lindenhof with exquisite dishes, perfectly prepared drinks and courteous service.
Visit us. We are looking forward to your visit.
Our rooms at Hotel Lindenhof are furnished with great attention to detail. We have a large master suite with about 40 square meters. Here is also the possibility for an extra bed or a separate study . In addition, the suite has a particularly spacious bedroom and a large balcony.
This is followed by our two junior suites with around 30 square meters.
In addition, our other 18 rooms offer the same comfort and high-quality amenities including air conditioning on about 24 square meters. The keyless locking system opens the way to the guest's own personal feel-good room. Custom-made built-in wardrobes offer enough space for all clothing and personal belongings, as does the built-in safe, which can be programmed with your personal code. Take a seat on the Vitra rocking chair to relax or on the Vitra chair at the Eiermann desk to do your important tasks. With HDMI, USB and free WLAN, all modern connection and communication options are at your disposal.
Facilities at the Hotel-Lindenhof
Erkelenz
Unique, diverse and exclusive
Stay fit with us as well.
Small but nice – that perfectly describes our hotel's own fitness oasis.
Complete your work-out in our modern equipped fitness room.
All areas in the Hotel Lindenhof are designed so that the guest can achieve the highest possible feel-good factor.
Although we cannot replace your home, we would like to achieve that our hotel becomes your home for the duration of your stay. All rooms offer the possibility to use your personal retreat as you wish, thanks to the most modern soundproofing measures.
With us, the guest is king and we will do our utmost to make your stay with us an unforgettable experience.
Let us know your wishes – our friendly and experienced team will try to fulfill them.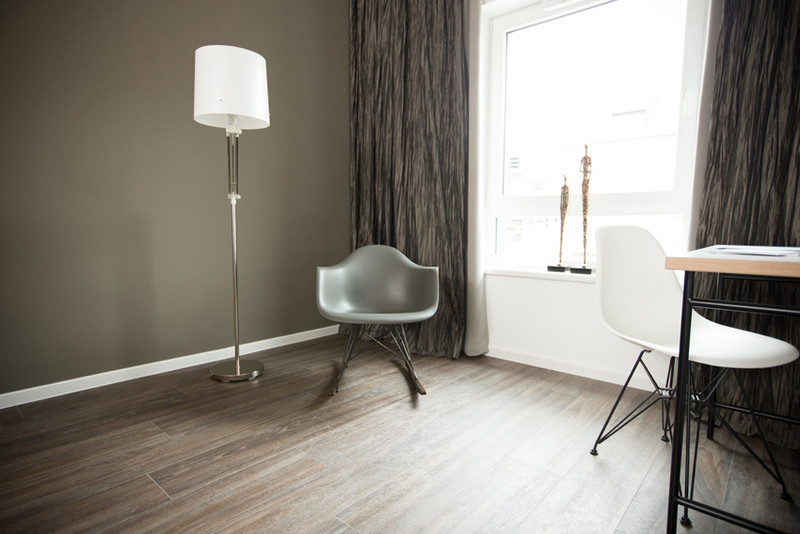 VISIT OUR RESTAURANT
AYANA INDIAN KITCHEN
A culinary journey with exotic spices.
At Lindenhof Hotel Erkelenz, it's not just about delivering top-notch hospitality; it's also about our profound commitment to sustainability. We take pride in offering our guests an unforgettable stay while actively contributing to the protection of our environment. In a time where environmental conservation is of increasing importance, Lindenhof Hotel has implemented a variety of measures to ensure our operational practices are sustainable. Our efforts range from efficient waste separation to close collaboration with local suppliers, all the way to reducing plastic waste and embracing renewable energy sources. In this article, we delve into the various aspects of our environmental commitment and share our vision of a sustainable future within the hospitality industry.
We are looking forward to your request.